Freight forwarding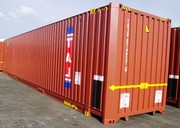 Activity for freight forwarding of maritime cargoes, being in the essence an intermediary activity, is highly dependent on good faith actions of third persons, like the carrier and cargo sender. The freight forwarder can find himself a hostage to a case of non-payment and non-fulfillment of obligations by the cargo sender or cargo receiver. To establish existence of a right in a certain situation, to withhold the cargo, to single-handedly perform a set-off against his demands and to protect his interest – this is what legal methods of protection of maritime logistic companies allow. 
Advice on freight forwarding of maritime cargoes
Evaluation of quality of execution of duties under freight forwarding contract on the basis of rules of national and international law. Recommendations on methods of elimination of breaches of duties, on execution of obligations with consideration of interest of freight forwarder and general evaluation of perspectives of the case outcome.


Legal support for logistic operations
Regulation of relations between freight forwarder, client and carrier, including freight forwarding services contract, long-term carriage contracts, carriage of goods contract, drafts of freight forwarding documents. 


Settlement of cargo transportation disputes
Withhold and forced sale of cargo in consideration for reward and expenses. Protection against claims for damages due to loss, non-delivery, damage to cargo or delay in delivery.  


Reimbursement of losses caused by unauthorized sale of cargo.
Successful protection of the freight forwarder in the case of recovery of damages caused by the unauthorized sale of cargo by the agent of the shipping line CMA CGM.


Contract for freight forwarding services for the client
Drafting and negotiation of individual contract for freight forwarding services with consideration of interest of the client, who is a cargo sender.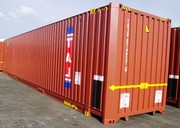 Compensation of damages for loss of cargo in container
Protection of cargo owner, an Italian producer of tights, and of his Russian agent in a dispute with "FESCO" about compensation of damage for stolen container with cargo in it.